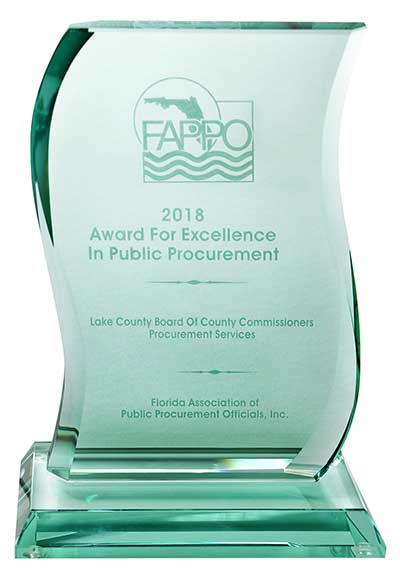 Award of Excellence in Public Procurement for 2018, 2019, and 2020.
The Office of Procurement Services supports Lake County departments and agencies in obtaining the commodities and services required to accomplish goals and objectives at the best value in a timely, ethical, and professional manner.
Many opportunities exist to provide goods and services to Lake County Government. Please take a moment to visit the links to the left. For more information, contact the Lake County Office of Procurement Services.
The links to the left contain polices, procedures, and bidding opportunities. Solicitations are completed on the basis of full and open competition to the greatest practicable degree. Contact the Office of Procurement Services for more information.
Procurement Officials of Lake County (POOL)
Public Sector entities within Lake County work together to achieve better value for taxpayers by maximizing vendor participation. Links to POOL entities are listed below for easier access to bidding opportunities within the County: